Top Mold Removal Service
Remediation Group is a professional Mold Removal and Environmental Abatement company, certified, and insured mold and environmental remediation firm in Atlanta, Georgia. We provide the services needed to remove mold or other environmental materials from your home or property in its entirety and offer thorough property evaluations and mold assessments. Additionally, we assist in the diagnosis of moisture infiltration sources that could be contributing to the elevated humidity. It is our goal to return the space back into a safe and healthy environment for its occupants.
Mold Is No Match Against Our Detection Experts
Residential Mold Remediation:
Home Interior Spaces
Kitchen
Bathrooms
Bedrooms
Laundry Rooms
Basements
Crawlspaces
Attics
Mold may begin growing in the attic, crawlspace or interior spaces of your home or property when mold spores land on surfaces that are wet. Indoor mold growth can and should be prevented or regulated by controlling moisture indoors. In order for your mold problems to vanish, the water problems need to be addressed properly, which is why our services go hand in hand to repairs all issues collectively.
Mold Remediation Plan Approach
Methods and procedures provided by Remediation Group's Environmental Division are in compliance with current OSHA Occupational Safety and Health Administration (OSHA) standards and Environmental Protection Agency (EPA) Regulations*.
Mold Testing: Who to Use and When to Begin
Who to Use
Always use a qualified, accredited and insured Third-Party Indoor Environmental Professional (IEP), when testing for mold in your home or property. If you find a mold removal or mold remediation contractor testing for mold, this is an "interest conflict" practice, and should raise a red flag. There are regulations and laws in place in many states that prohibit this practice. Unfortunately, Georgia does not have those regulations in place to protect consumers from unethical testing. Whichever IEP you choose, make sure that certifications are current and he or she has Errors and Omissions insurance specific to mold inspection and testing services. In need of a recommended and reliable IEP?
Mold and Indoor Air-Quality Testing
The purpose of mold tests and indoor air-quality testing is to identify the areas affected by mold and to measure the degree of infestation on the surface and within the structure. The results will guide the development of RGI's mold remediation plan.
When to Begin the Process:
If a water damage has occurred
Occupants are experiencing allergy symptoms within the property
Before selling a property
Before purchasing a property
Crawlspace is experience moisture and humidity issues
The above list is not all-inclusive. If you have any questions, please contact Remediation Group, Inc. for a free consultation.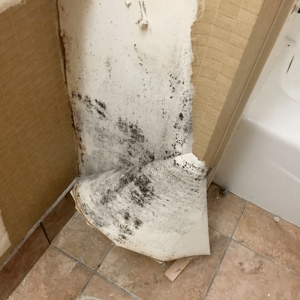 The Dry Ice Blasting Process
Dry Ice Blasting Applications
Mold Remediation
Smoke Damage Restoration
Paint Removal
Historical Restoration
Robotic Equipment
Processing Equipment
Manufacturing Equipment
Sub-Stations
Conveyors
Tanks
Printing Presses
Boiler Tubes
Aircraft
The Process
Source Removal is a new cleaning process that uses CO2 pellets (dry ice) for blast cleaning surfaces. Similar to high-pressure washing, sand or glass bead blasting, the process uses CO2 ice for more effective cleaning of biological matter like mold and is a less messy procedure than water-based or sand-based blasting. With dry ice blasting, the pellets evaporate upon contact, leaving no residue or by-product. Due to environmental and production advantages, this method is quickly becoming the preferred cleaning method for industrial and specialty cleaning applications.
Remediation Group, Inc. uses this state-of-the-art dry ice blasting process which has been proven to be superior to traditional methods like sanding, scraping and wire brushing. These methods often leave traces of mold spores in the wood grain and in areas difficult to reach. For this reason Remediation Group,Inc. recommends dry ice blasting.
Benefits of Preliminary Mold Investigation & Testing (3rd Party)
If and when mold is visible and obvious, the moisture source has been positively identified, and the mold is contained to an area in the home, 3rd Party Mold Investigation and protocol/scope of work development can be performed by a qualified and accredited Mold Remediation Firm. It's imperative for home owners to contract with an independent Indoor Environmental Professional (IEP) in the event occupants are complaining of negative health effects and air sampling is required.
Real Estate Transactions should always require 3rd Party Independent IEP to sample and provide a remediation protocol for affected areas. Third Party Protocols backed by comprehensive sampling and lab analysis minimizes the guesswork for the property owner and the Remediation Contractors bidding the remediation services in the home.
For access to reliable, third party accredited IEP's in your local area, you can visit www.acac.org.
Benefits of Post Remediation Testing (3rd Party)
The purpose and benefit to homeowners to require 3rd party post mold remediation testing is to ensure that the Remediation Contractors mold removal process was effective and is leaving your property/work area safe for occupancy. Please note that Post Testing should always be performed by a qualified and certified Indoor Air Quality Professional which is working independent of the Remediation contractor performing the remediation services.
This type of testing and assessment consists of the following:
Affordable and Accurate Do It Yourself Mold Testing Kit
A Mold Testing Kit That Works-Exact Technology the IAQ Professionals Use
Take the first steps towards
putting quality back in your air.
Sometimes hiring an Indoor Air Quality (IAQ) Professional to conduct mold testing in and around your home or business can get expensive and take days to schedule. My Mold Detective™ (MMD) offers an effective, easy to use DIY Mold Testing Kit to screen your property for mold. MMD provides a third-party AIHA Accredited Laboratory analysis report, which includes a $35 per sample fee that is due during online registration. Finally, My Mold Detective delivers a mold test kit that utilizes the same methodology, "spore trap cassettes," the IAQ Experts use – IT'S NOT A PETRI DISH.
Mold Test Kit by My Mold Detective
My Mold Detective is the first professional-grade mold kit for consumer use that provides property owners with fast, affordable, reliable and quantifiable indoor mold concentration results.
By collecting mold samples with spore trap cassettes and comparing indoor and outdoor air, My Mold Detective provides the most accurate assessment of mold presence in a do-it-yourself (DIY) product.
My Mold Detective's mold test kit is the first-of-its kind DIY product that provides accurate, third-party laboratory analysis utilizing spore trap cassette technology and testing for mold like the professionals.
Kit Contains:
15-liter air flow sampling pump and spore trap cassettes
Uses testing methodology and technology of Indoor Air Quality (IAQ) Professionals
Utilizes a patented air sampling pump and spore trap cassettes comparable to professional-grade equipment
Samples that compare indoor and outdoor air results to determine concentration levels inside the property
2 Tape lifts for surface sample testing
Test for mold in additional rooms by purchasing MMD's Accessory Pack
My Mold Detective Help Line (1-855-MOLD-123)
Certified IAQ professionals connect property owners with pre-screened, qualified, accredited and insured Indoor Environmental Professionals or Remediation Contractors to perform additional services as needed, if test results justify additional steps.
Common Mold Remediation Questions
Why is mold growing in my home?
Molds are part of the natural environment. Outdoors, molds play a part in nature by breaking down dead organic matter such as fallen leaves and dead trees, but indoors, mold growth should be avoided. Molds reproduce by means of tiny spores; the spores are invisible to the naked eye and float through outdoor and indoor air. Mold may begin growing indoors when mold spores land on surfaces that are wet. There are many types of mold, and none of them will grow without water or moisture.
How can mold in my home be affecting my health?
Molds produce allergens (substances that can cause allergic reactions), irritants, and in some cases, potentially toxic substances (mycotoxins). Inhaling or touching mold or mold spores may cause allergic reactions in sensitive individuals. Allergic responses include hay fever-type symptoms, such as sneezing, runny nose, red eyes, and skin rash (dermatitis). Allergic reactions to mold are common, but everyone reacts to exposure differently. The symptoms can be immediate or delayed. Molds can also cause asthma attacks in people with asthma who are allergic to mold. In addition, mold exposure can irritate the eyes, skin, nose, throat, and lungs of both mold-allergic and non-allergic people. Research on mold and health effects is ongoing. Please reference the www.epa.gov/mold or www.cdc.gov/mold
What types of temperatures cause mold to grow?
There are three critical temperatures for mold: the temperature below which no mold growth occurs, the temperature above which no mold growth occurs, and the temperature at which most rapid mold growth takes place. Most mold species grow in temperatures ranging from 59º to 95º F (15º to 35° C), although there are molds which will grow at almost freezing and others which thrive at over 150º F. The average optimum for mold growth is usually stated to be in the vicinity of 86° F. Freezing mold does not kill mold spores or mold colonies—they become dormant waiting for warm temperatures and access to moisture to grow again.
Have More Questions?
Contact us for a Free Mold Removal and Environmental Abatement Evaluation.
Check out our full list of common questions here or give us a call at 404-214-1470.
It is important that our clients understand that many policies limit mold damage coverage while some exclude mold coverage entirely. Many insurance companies' inexperienced staff are ill-equipped when it pertains to mold damage and contamination. What's more, insurance adjusters are trained to include only visible damage in their property damage reports. This typically results in the property claim excluding a critical step within the restoration process: comprehensive mold and bacteria testing.
What If My Policy Excludes Mold Coverage?
If your insurance policy does not include mold coverage, Remediation Group, Inc. and the Indoor Air Quality (IAQ) industry recommends having a qualified professional assess the property. RGI will provide proposed recommendations to resolve the mold damage. If or when you decide to sell your home, you will be required to present a Post-Remediation Verification (PRV) Report or Clearance Letter to potential buyers and home inspectors. It is only when your property undergoes professional mold removal that you will be able to obtain this documentation.
Do You Have a Mold or Air Quality Issue?
Why Choose Us?
● Certified Team
● Urgent Response Time
● Free property evaluations & estimates
● Live Specialists Available 24/7
● We ensure all of your needs are taken care of from start to finish